---
Zachęcamy do zapoznania się z instrukcją dekodera Telewizji Leon, dowiesz się z niej między innymi o tym, że możesz:
oglądać telewizję do 7 dni wstecz (funkcja ReTV)
nagrywać programy
włączać pakiety dodatkowe
ustawić blokadę rodzicielską
poustawiać kanały według własnej kolejności
zatrzymywać program w dowolnym momencie (funkcja timeshift)
oglądać telewizję na laptopie, telefonie, tablecie
---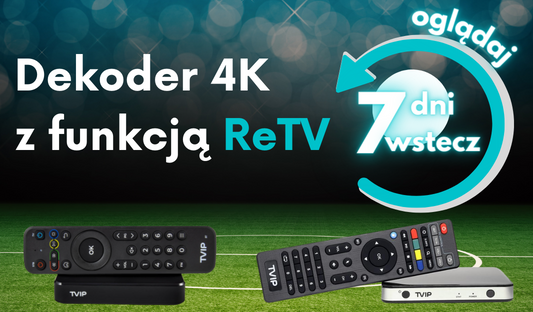 Funkcja ReTV umożliwia ponowne odtworzenie programu telewizyjnego, do 7 dni po emisji.
Zapomnij o ograniczeniach. To co było, może wrócić! W Telewizji Leon możesz oglądać programy do 7 dni wstecz. Nie musisz być w domu, kiedy leci ciekawy film, serial, idź na spacer, a to co leciało obejrzyj kiedy chcesz.
Szczegółowy opis funkcji ReTV znajduje się w instrukcji.
---