Konkurs z olimpijczykiem!
Piotr
Trwa nasz kolejny konkurs urodzinowy! Tym razem z olimpijczykiem w tle 🙂 Zrób zdjęcie i wygraj nagrody.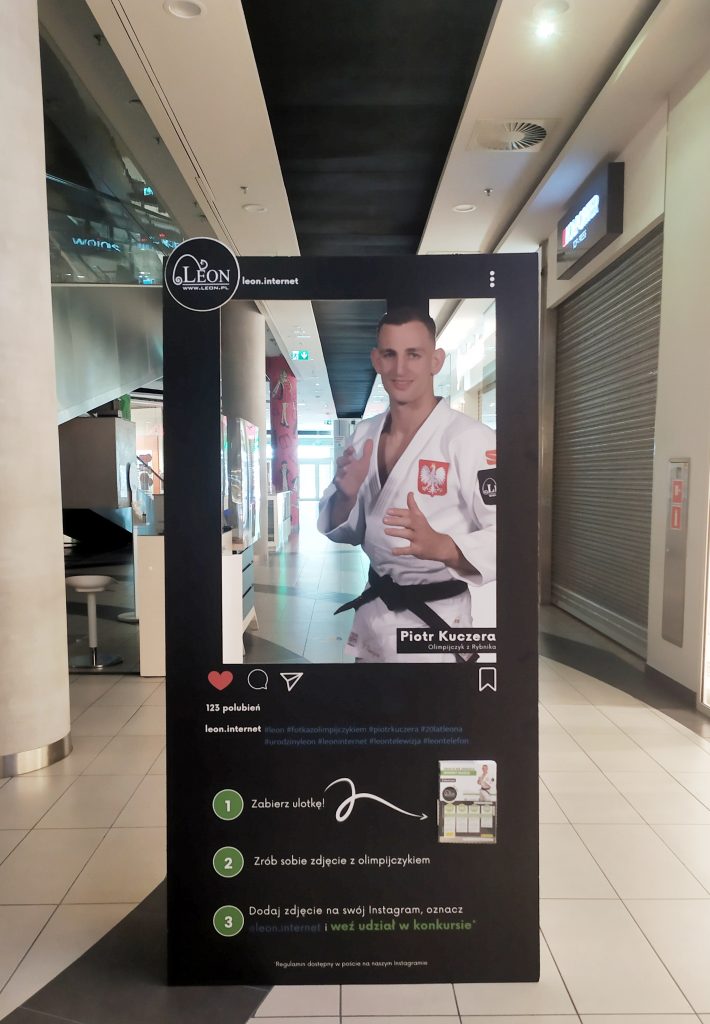 Leon to największy regionalny operator telekomunikacyjny, aktywnie uczestniczymy w życiu regionu, lokalny patriotyzm to coś, co nas łączy – dlatego przygotowaliśmy konkurs z Piotrem Kuczerą, olimpijczykiem z Rybnika, którego karierę aktywnie wspieramy. Piotr to również nasz zadowolony klient 🙂
Zadanie konkursowe jest proste – wystarczy pójść do Centrum Handlowego Focus Park w Rybniku, znaleźć na parterze naszą ramkę do zdjęć, zrobić sobie oryginalne zdjęcie, dodać na swój Instagram i oznaczyć @leon.internet 🙂
Najciekawsze zgłoszenia nagrodzimy 🙂
Zapraszamy do wzięcia udziału.