LEON!Więcej – rodzina i przyjaciele
Agnieszka

Rozmawiaj więcej
Rozmowy wideo stały się niezwykle popularne. Możliwość zobaczenia i porozmawiania z bliskimi w czasie kwarantanny jest niezwykle cenna. Żeby Twoje spotkania z rodziną i przyjaciółmi odbywały się bez zakłóceń, podnieśliśmy Ci prędkość wysyłania danych (upload) dwukrotnie.

Jak zorganizować rozmowę wideo?
Istnieje wiele komunikatorów umożliwiających rozmowy wideo. Poniżej lista tych najpopularniejszych i najłatwiejszych do wykorzystania.
Pokazuj wspólne chwile
Chwile spędzone z rodziną to również zdjęcia i filmy, którymi warto podzielić się z najbliższymi. Nawet długie nagrania bez problemu możesz pokazać światu dzięki usłudze LeoDysk. To Twoja prywatna przestrzeń na bezpiecznych serwerach Leona, którą wykorzystujesz wg uznania.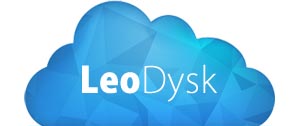 Podczas gdy inni analizują i wykorzystują dane zgromadzone na dyskach sieciowych, Leon po prostu udostępnia Ci przestrzeń. Twój LeoDysk jest Twój i tylko Twój. Prywatnie, bezpiecznie i wygodnie.